SHORELESS Limited is an IT con­sult­ing and soft­ware solu­tions provider based in Hong Kong. We serve clients from vir­tu­ally all indus­tries and eco­nomic sec­tors as their reli­able and com­pe­tent part­ner for real­iz­ing sophis­ti­cated IT pro­jects.
IT Consulting
SHORELESS offers com­pre­hen­sive on-site and remote tech­nol­ogy con­sult­ing and advi­sory ser­vices with a strong focus on your busi­ness goals and out­comes. As full-stacked IT ser­vices provider with decades of expe­ri­ence in all major infor­ma­tion tech­nolo­gies and busi­ness ver­ti­cals, we help you to shape, inte­grate, and trans­form your cor­po­rate IT and soft­ware infra­struc­ture.
Software Development
Our soft­ware devel­op­ment ser­vices cover full-cycle devel­op­ment ser­vices for web, mobile and desk­top. We adapt your exist­ing stan­dard soft­ware, cre­ate indi­vid­ual soft­ware and mobile appli­ca­tions , develop web solu­tions, CRM soft­ware, and cor­po­rate por­tals and intranets to bring value to your busi­ness and help you ben­e­fit from lat­est infor­ma­tion tech­nolo­gies and media trends.
What you can expect from us
We focus on your suc­cess and busi­ness objec­tives. Our goal is being your reli­able IT solu­tions provider in a long-term client rela­tion­ship to mutual ben­e­fit. Our key prin­ci­ples are
Focus on the clients needs

Timely deliv­ery

Pro­vid­ing sus­tain­able, extendible and reli­able solu­tions

Always keep­ing our clients' suc­cess and busi­ness growth in mind

Apply­ing high­est qual­ity and secu­rity stan­dards

Pro­vid­ing first-class client sup­port

A trans­par­ent, fair and rea­son­able pric­ing pol­icy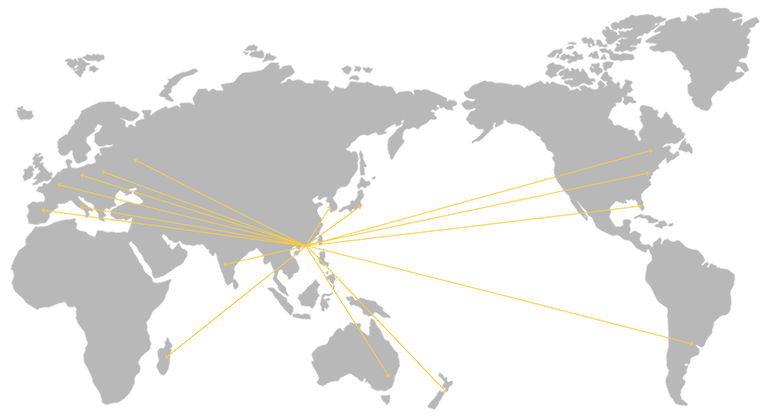 SHORELESS oper­ates on a global scope. We serve clients from all over the world. Addi­tion­ally, we rely on a com­plex inter­na­tional net­work of highly expe­ri­enced and tal­ented tech­nol­ogy experts and part­ners. They are char­ac­ter­ized by in-depth exper­tise and expe­ri­ence in the fields of infor­ma­tion tech­nolo­gies and gained the nec­es­sary knowl­edge and under­stand­ing of your indus­try and chal­lenges.
While our pro­jects are man­aged and super­vised at your or the respec­tive loca­tions of SHORELESS, most mod­ern and secure com­mu­ni­ca­tion tech­nolo­gies enable us to cherry-pick mat­ter of sub­ject experts to work remotely on your pro­ject with­out unnec­es­sar­ily bur­den you with high trav­el­ing expenses.
Continuous Improvement and Knowledge Transfers
Our global net­work of spe­cial­ists and tech­nol­ogy experts cov­ers the lead­ing infor­ma­tion tech­nolo­gies, processes and best prac­tices. Reg­u­lar webi­nars, pro­ject reviews and our cor­po­rate inter­nal com­mu­ni­ca­tions plat­form assure the con­tin­ual train­ing and tech­no­log­i­cal knowl­edge trans­fer between our employ­ees, part­ners and clients.